After the cabinets, the most important thing to consider during kitchen renovations is the appliances, especially the cooktop. There are many kitchen cooktop options to choose from, each with their own pros and cons. If you know how to choose what is best for your home and lifestyle, your life will be much easier. 
Continue reading to discover what you should look out for when choosing the best kitchen cooktop for your home!
What Should You Consider?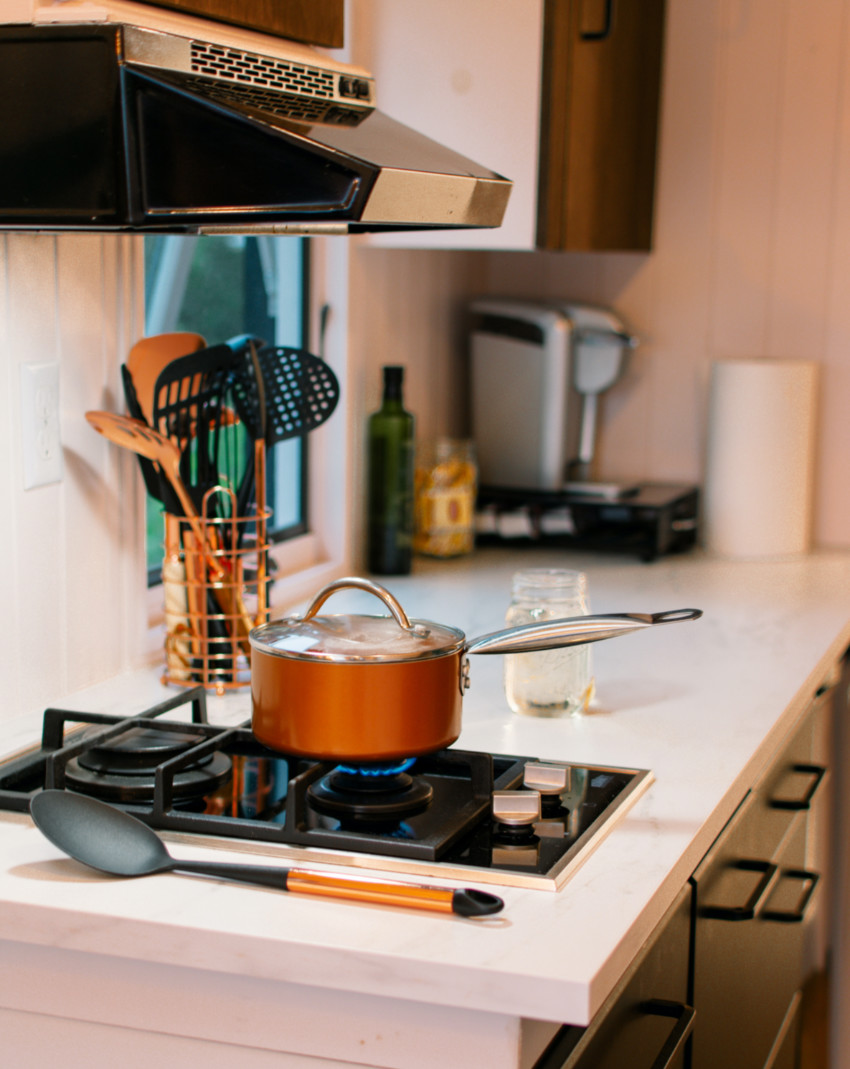 First of all, you can't decide what are the best kitchen cooktops for your home if you are not sure of what your house needs. So considering what the priorities are, in this case, is the initial step you should take.
Cost 
In general, the cost to install a kitchen cooktop varies depending on a few things, such as the size, type, or brand you choose. Deciding on a budget is always recommended, so you can plan your kitchen remodeling based on what you're willing to pay.
Size
The first thing you need to consider is the size of your cooktop. Do you have a big family living in the house? How often do you cook? Do you have a small kitchen? These things can influence how big or small the cooktop needs to be.
Type
Each different type of cooktop can offer different benefits and functions, therefore choosing the best model of cooktop should be based on which functions are more favorable for you and your cooking.
Gas, Electric, or Induction? 
If this is your first time choosing a kitchen cooktop, you might be wondering which type is best. However, there is no clear consensus on this, as each type offers different benefits. In the end, it all comes down to personal needs and preferences. Here are their most popular pros and cons:
Gas
Pros
Good control over temperature

Versatility for grilling, searing, and simmering

Works well with most types of cookware

Quickly heats up your pans
Cons
Harder to clean

There can be ventilation problems if your kitchen is not properly set up for it

Non-efficient energy consumption
Electric
Pros
Easy to turn on and off, and faster in cooling down

Easier and cheaper to install

The surface is flat and stable

Easier to clean
Cons
Cooks slower when compared to the gas model

You can burn yourself if you're not careful

If the electricity goes out, the stove also does

More modern models may be more expensive to install
Induction
Pros
The surface doesn't get hot, so you (and your little ones) won't burn your fingers

Best control over temperature

Fastest technology

More energy efficient

Easy to clean
Cons
Usually more expensive

Requires specific types and sizes of cookware

Easy to scratch

Easy to overcook food with fast heating time
Kitchen Cooktop Cost
The cost of a new cooktop and its installation varies a lot due to the variety of sizes, types, models, and other factors. For you to stay a little bit more informed about cooktop costs, take a look below at a variety of prices based on their types:
The cost of a new electric cooktop

usually ranges from as low as

$

300 to

$

1,000.

A gas cooktop

on its own ranges from $

300 to $1,300, and if you add the installation cost, the total amount usually goes from $600 to $1,500.

As for induction cooktops

, they are usually the most expensive type, as mentioned previously.

The cheapest model you could find would start costing around $1,000, and higher-end models would be $3,500.
Have you made a decision? Then contact a local pro and request a free quote for a kitchen cooktop installation cost!
---
MORE FROM HOMEYOU
What Are The Most Important Kitchen Island Features?
The 6 Biggest Home Improvement Trends For 2022
Here's Why Custom Cabinets and Furnishings Are Worth The Cost
Join the conversation