Winter brings snowfall and gorgeous views you won't find during any other season. As much as you might look forward to curling up with a cup of hot chocolate and playing in the snow, you probably don't look forward to the expensive heating bills that you get. However, there are 10 ideas you can use to lower your heating costs this winter and save money! 
"There is nothing like staying at home for real comfort." - Jane Austen
Adjust Your Thermostat
An easy way to get a lower heating bill is with a simple change to your thermostat. Turning the temperature down 10 degrees can slash your bills by as much as 10% every year. 
If you're worried that your family can't cope with the cold, adjust the thermostat when you're asleep and use a few blankets. 

It's also helpful to turn it down when you're out of the house.
Block Some Rooms
Do you have a few extra rooms that you don't use or rarely use? Now is a good time to block them off. How often do you really need to use a formal dining room when you're always on the go? The same holds true for an office or any other room. 
You can use blankets to cover the doors and block drafts. However, keep in mind that you need to keep the heat high enough that any nearby pipes won't freeze.
Use Your Kitchen
Many people look forward to holiday baking when the temperature drops. You may not realize that using your oven is a good way to provide extra warmth to your home. 
It's possible to raise the temperature in your home by a few degrees when you use the stove too, so you won't have to crank up the thermostat. Not only will the heat bring down your bills, but cooking at home can also save on your grocery bills.
Stop Heat Loss
With the average heat bill climbing to more than $100 and even $200 per month, it's important that you stop heat loss and prevent any drafts from coming in. 
Start with the windows in your home and then move on to the doors. You can light a candle and see how the flame moves, which lets you know where there are drafts. Weatherstripping is available for both doors and windows, it's easy to use and blocks all types of drafts.
Move Your Furniture
Another way to keep your home warm and reduce heating bills is by rearranging your furniture. Now is a good time to move your couch in front of a window and adjust your chairs to make sure they don't cover your vents. 
Remember:
You want to make sure that all vents are exposed and that your heavy furniture covers cold spots.
Reverse Your Ceiling Fans
Though you may think that you don't need to use ceiling fans in winter, they come in handy when you reverse them. Instead of circulating cold air around the room, the fans will push the warm air that rises to the ceiling down. This can make a room several degrees warmer.
Use Insulation
Don't forget about insulation when it comes to keeping your home warm in winter. Insulation comes in rolls that professionals can cut and place inside your walls and anywhere else you need it. There is also blown-in insulation that they can install through small holes in the wall.
This makes your home warmer during winter and colder in summer, since it prevents warmth from going through the walls. 
Use Sunlight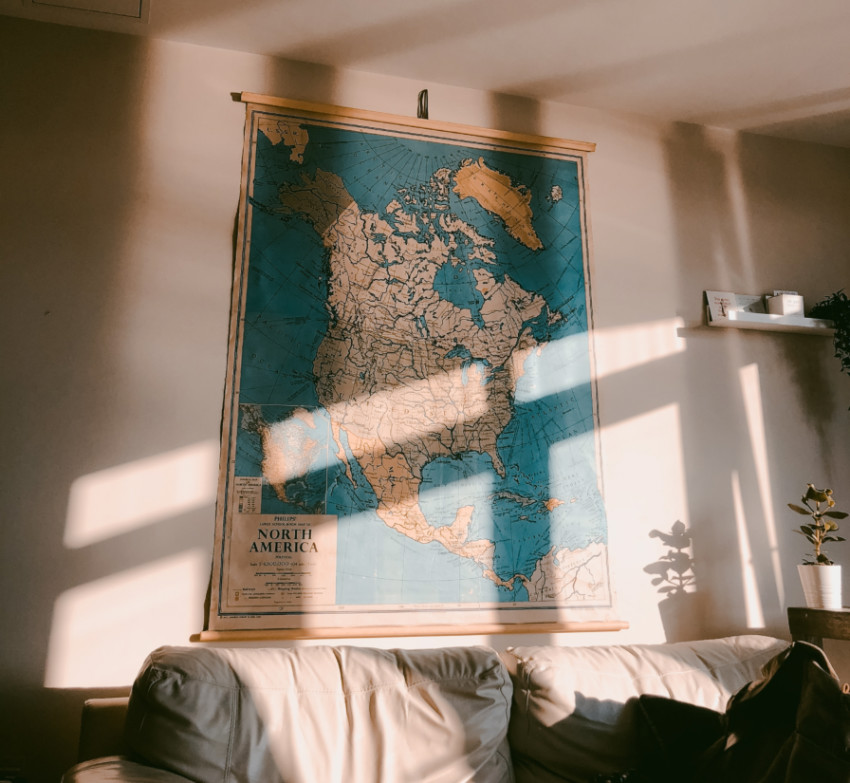 Blocking your windows during the day with heavy or thick curtains can actually increase your electric heat cost per month during winter. Leaving the windows open and making use of natural sunlight is a better alternative. 
Make sure that you let in the light when it's warmer during the day and that you block the windows as the sun sets to lock in the heat.
Check Your Ducts
Many homeowners do not realize how much heat they lose every month because of their ducts. Ducts can have minor cracks, especially around joints that allow more warm air to escape. There is both sealant and foil tape that you can use to lock the warm air inside your ducts. A local hvac contractor can do this for you in no time. 
Wear Layers
Wearing layers is one of the best ways to cut down on your heating bills this winter. You don't need to dress as if you're about to hit the slopes, but it's helpful to wear more clothing than you usually wear. 
Try tossing a hoodie over the top of your clothes and wearing a pair of thick and fluffy socks. If you plan on watching television or reading a book, grab one or two blankets to toss over your lap. Don't forget about long underwear either.         
Do you need a pro for a gas heating repair service? Then request a free quote today and start saving money!
---
MORE FROM HOMEYOU
What Is Home Weatherization And Why Should You Care?
Here's How to Know if You Need Your Water Heater Flushed
5 Reasons to Get Your Siding Inspected Before Winter
Join the conversation