Transforming your backyard into a cozy oasis doesn't have to break the bank. With these backyard fire pit landscaping ideas, you can create a stunning outdoor space centered around a fire pit without emptying your wallet.
This list shows you how to landscape around a fire pit on a budget, providing you with nine brilliant ideas to make your backyard the envy of the neighborhood. Let's ignite your imagination and elevate your outdoor experience!
Having budget outdoor space ideas is not going to be difficult after you read this post!
How Do You Landscape Around A Fire Pit?
The answer to that question is not straightforward, as you can use your creativity and landscape as you please! Either way, here are nine backyard fire pit landscaping ideas on a budget to help you get inspired and give your yard a boost!
1.  Create A Paver Patio
For the best patio backyard fire pit landscaping idea, create a paver patio! Start by creating a defined space around your fire pit using budget-friendly pavers or concrete blocks. This not only adds a stylish touch but also prevents the fire pit from scorching the grass.
2.  Use Natural Stone
For a rustic outdoor backyard fire pit landscaping idea, incorporate natural stones or pebbles to create a rustic and visually appealing path leading to your fire pit area. These stones are budget-friendly and provide a charming, earthy ambiance.
3.  Search For Thrifty Treasures
Discovering cheap backyard fire pit landscaping ideas also involves decor! Scour thrift stores and garage sales for affordable outdoor furniture. With a little paint and some cushions, you can have a comfortable seating area around your fire pit without spending a fortune.
4.  Add A Green Screen
Use affordable planters and fill them with tall grasses or bamboo to create a natural privacy screen around your fire pit area. It adds a touch of serenity and seclusion to your space. Do you have a small patio? This is an excellent choice for those who need small backyard fire pit landscaping ideas.
5.  Make A DIY Fire Pit
Consider building your fire pit using cost-effective materials like concrete or metal. There are numerous online tutorials to guide you through the process. Besides, a well-done DIY backyard fire pit plus the landscaping ideas listed here are going to make you extra proud!
6.  Set String Lights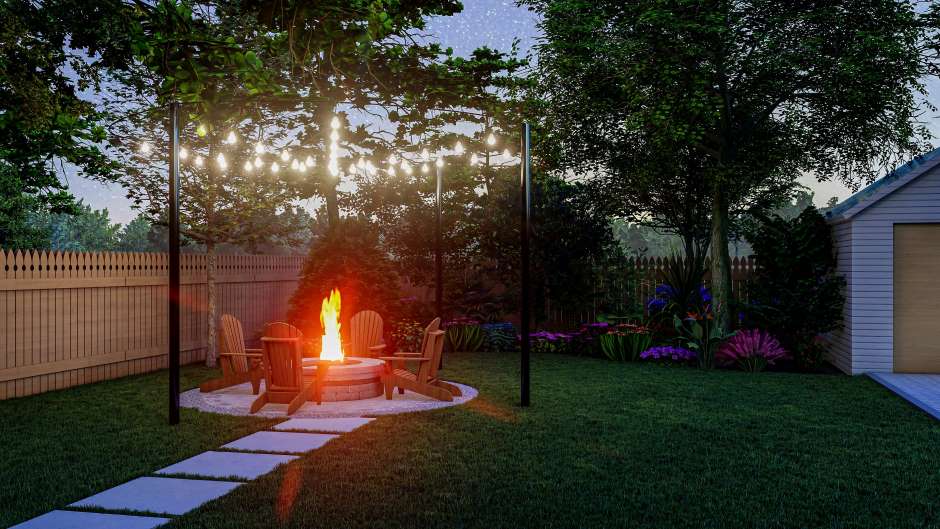 Hang string lights above your fire pit to create a magical, intimate atmosphere during evenings. These lights are cost-effective and add a warm glow to your backyard living space. Imagine yourself enjoying a cool evening with your friends surrounding a fire pit and being enlightened by them!
7.  Opt For Recycled Materials
Get creative by repurposing old pallets or wooden crates to construct seating or coffee tables around the fire pit. Sand them down and add a fresh coat of paint for a chic look. There is nothing more modern and elegant than being eco-friendly too!
8.  Build A DIY Pathway
For a practical backyard landscaping idea with a fire pit, design an inviting pathway leading to your fire pit using inexpensive materials such as gravel, wood chips, or stepping stones. It adds a touch of elegance without the hefty price tag.
9.  Choose Native Planting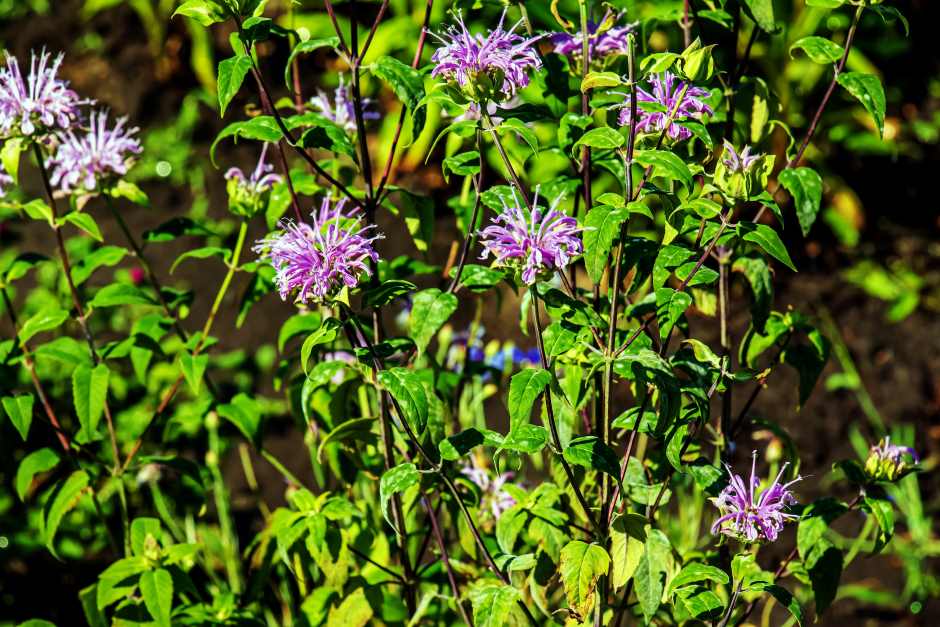 Choose native plants for your landscaping, as they are low-maintenance and budget-friendly. These plants not only beautify your space but also attract local wildlife, enhancing your outdoor experience.
By implementing these nine wallet-friendly tips, your backyard fire pit landscaping ideas can create a captivating retreat where you can gather with friends and family, toast marshmallows, and make lasting memories without breaking the bank. Get homeyou's landscapers to give you even more creative suggestions and help you get it done!
Join the conversation